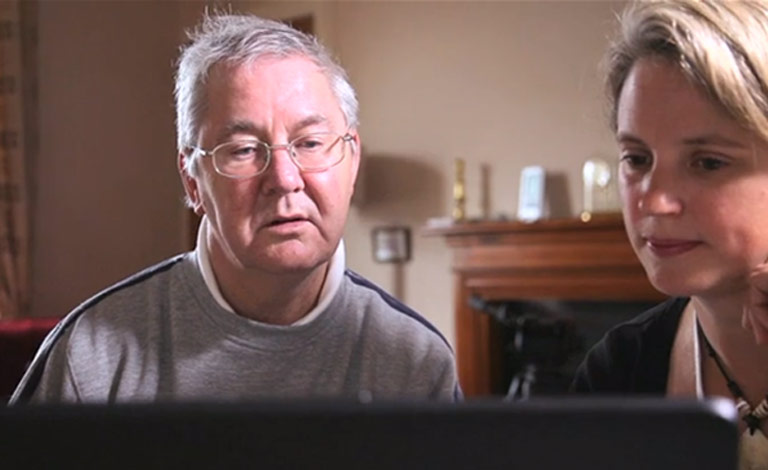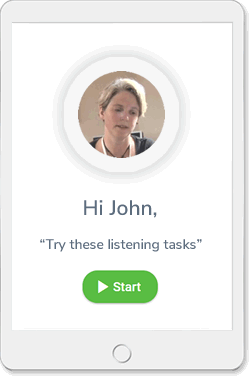 Extend your therapy sessions
Use React2Pro in your one-to-one sessions, then set tasks for your clients to complete on their own.
Enabling you to provide intensive therapy in a cost effective way.
People can work independently at home at their own pace and at a time that suits them. It surprises me how long clients keep coming back to React2 and doing more sessions.

Fiona Macfarlane,
NHS Speech and Language Therapist
How speech language therapists use React2Pro
Exercises for all ages
React2 is clinically designed for adults or children suffering from:
Aphasia after stroke or brain injury
Communication disorders
Learning & language difficulties
Autism
Down's syndrome
Dementia
People of any age can just log on to React2 and easily find the exercises that the therapist has customised for them.

Meriah Kohn,
NHS Speech and Language Therapist
React2Pro has been proven to offer SLT service efficiency savings of around 45%
Online
Offline
In hospital or out in the community we have packages to suit your working needs, whether you're 'online' or not.
You can work on your communication skills at your own pace, whether or not you have access to a speech and language therapist.

Debbie Adams,
NHS Speech and Language Therapist
70% of NHS Speech & Language Therapists use React2 with their clients
Source: Technology and Aphasia Review 2018, Kathy Cann.
React2 helped no end whilst not taking up much of our valuable therapy time.

Kathryn Head,
SLT, Cwm Taf University Health Board